Taro Bubble Tea Oatmeal Pouch
Based on my favorite afternoon drink, this Taro Bubble Tea Oatmeal is packed with flavors of sweet-potato-like taro, creamy coconut, and black tea. It not only satisfies the sweet tooth, but offers protein, fiber, and caffeine as well. I hope it brings you energy and focus throughout the day!
Read more...
All of our oatmeal flavors start with a base of organic gluten-free oats, flax seeds, and hemp seeds, and then we added functional ingredients such as taro, blueberries, chia seeds, and black tea to create delicious, unique flavors.
Taro
High dietary fiber and good carbohydrates
Chia
Loaded with antioxidants, high fiber, and protein
Black tea
Increases alpha activity in the brain to help improve focus and alertness
Blueberry
Antioxidant superfood, high in potassium and vitamin C
USDA organic certified. Tested and confirmed gluten free in our quality control laboratory. All of these ingredients are very nutritious, rich in minerals and vitamins.
4g complete protein
5g fiber
0g added sugar
Ingredients: Gluten-free oats*, taro powder*, coconut milk powder*, erythritol*, hemp seeds*, flaxseed*, chia seeds*, black tea powder*, stevia leaf extract*, blueberry powder*. *Organic

Contains: Coconut.

Caffeine Per Serving: 38mg, about 1/3cup of coffee.

Tested and confirmed Gluten Free in our quality control laboratory.

This pouch is made with 43% recycled materials.

10% of all profits are donated to charities.

We are a minority, woman-owned business.

Made in USA
1. Add 1/3 cup of water and 1/3 cup of oatmeal to a microwave-safe bowl.
2. Microwave for 1-2 minutes.
3. Stir and let stand for 1-2 minutes before eating.
Frequently Asked Questions
Customer Reviews
Write a Review
Ask a Question
04/07/2022
Mo

United States
Please make a version without stevia/erythritol :(
This is the first flavor that I tried and unfortunately the stevia/erythritol was basically the only thing I could taste. I really don't like the taste of stevia and other artificial sweeteners and wish there was a version of this with regular sugar in it. Having an option simply with less stevia wouldn't help for me because I would still be able to taste it. I see lots of reviews saying that it is too sweet but I personally like my oatmeal pretty sweet, it's specifically the flavor of the stevia and artificial sweetener that I dislike. I would love for there to be an option either with regular sugar, or with no sweetener at all so that I can add my own sugar or honey.
Hi Mo, We appreciate your feedback. We are releasing a new version of our oatmeal at the end of April that will have less stevia and erythritol. We plan to collect feedback on this iteration, and are open to potentially removing stevia or erythritol in the future, and trying out new sweeteners and combinations, some of which may include real sugar. Stay tuned!
Best oatmeal ever
Okay. I dont generally write reviews but i feel like it's important for the world to know how good these are! I'm not a fan of oatmeal in general but I eat it occasionally because I know it's a healthy and fulfilling meal. I randomly saw these at 99 ranch and looked at the ingredients and couldn't believe how clean they were! I need a quick breakfast before work and man i wasn't disappointed. Tastes like desert to me. I've tried all 4 flavors and they are all delicious. I bought 12 packs of the black sesame and Taro because for me they were the most delicious ones. They seem a little expensive but if you think about how awesome the ingredients are they are worth it. Also, I'm Vegan and these are vegan friendly as well. I hope this company does well
12/16/2021
Ryan K.

United States
Unique flavor
I think the flavor overall was great, but I found it too sweet. I wish there was an unsweetened version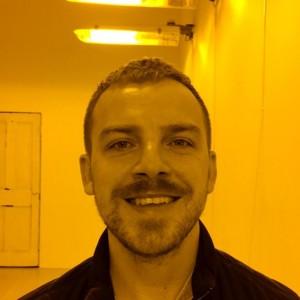 BS
02/22/2022
Bart S.

United States
Stevia as a sweetener
I wish this product wasn't sweetened with Stevia. I find the taste of Stevia to be disgusting. Their FAQ about sweeteners also doesn't mention it, which I find to be rather dishonest.
Heaven in every bite!
I was so blown away by the flavors and the amazing texture of the overnight oats. Will be a lifelong customer.
Deliciously functional instant oatmeal cups that don't sacrifice the taste for nutrition. Simple, microwavable, convenient, and delicious!
View Details
Subscriptions
Subscribe and save 15% on every order. No strings attached, cancel anytime.
View Details