Toasted Black Sesame 0-Added-Sugar Oatmeal Cups
Nutty and full of warmth, my Toasted Black Sesame Oatmeal is satisfyingly nourishing, with protein and healthy fats to support smooth energy all day. Based on my mother's recipe, it's the comfort of a home-cooked meal in a two-minute bowl. I hope you love it just as much as I do! 
Read more...
All of our oatmeal flavor start with a base of organic gluten-free oats, flax seeds, and hemp seeds and then we added functional ingredients such as black sesame seeds, chia seeds, walnuts, and almonds to add additional flavor and functional benefits.
USDA organic certified. Tested and confirmed gluten free in our quality control laboratory. Made with ingredients rich in minerals and vitamins.
8g complete protein
5g fiber
0g added sugar
Ingredients: Gluten-free oats*, ground black sesame seeds*, erythritol*, black soybean powder*, almond flour*, hemp seeds*, flaxseed*, chopped walnuts, chia seeds*, stevia leaf extract*. *Organic

Contains: Soy, Almond, and Walnut.

Tested and confirmed Gluten Free in our quality control laboratory.

This cup is made with 35% post-consumer recycled fiber.

10% of all profits are donated to charities.

We are a minority, woman-owned business.

Made in USA
1. Remove lid and Add 1/3 cup of water
2. Microwave for 90 seconds.
3. Re-place lid and let stand for 1-2 minutes before eating.
Frequently Asked Questions
Customer Reviews
Write a Review
Ask a Question
03/01/2023
Barndi K.

United States
Easy & delicious
My favorite flavor and so easy to make in the microwave!
03/01/2023
Taylor B.

United States
a little too sweet
A little sweet so I cut it with plain oats but otherwise a really good unique flavor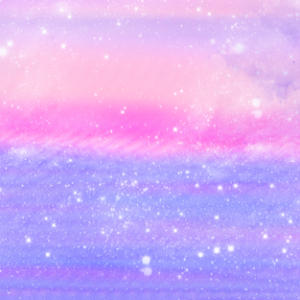 B
02/12/2023
Belle

United States
Really wanted to like this... :(
I loveee black sesame and black sesame hot cereal so I was super hyped to try this but unfortunately the stevia taste was far too overpowering for me to really enjoy the other aspects of flavor. Black sesame usually has a strong nutty flavor but all I really got from this was the stevia aftertaste :(((( Would love to try this without any sweetener or with natural sugar because its such a great idea!
02/11/2023
Sus

United States
Don't use stevia
I would have enjoyed it more if it wasn't for the stevia in it. The stevia overpowered the taste of the black sesame. Pls. add a version without sweetener, then people can add whatever sweetener they want or none at all.
01/01/2023
Corey

United States
Erythritol
Hi. First, I LOVE this product. Thank you for putting so much thought into it. I see that you are changing up your sweetner mix. I'd like to suggest you offer a version without Erythritol. Many people have a significant digestive reaction, sometimes extreme, to it. Stevia is such a great option, even if not everyone loves the flavor. Maybe you could make one with just stevia. Thanks for considering this. I can't eat what you are offering now because of the Erythritol but I would be a lifer fan if you offered an alternative. Also, I'd be happy to talk to you, be part of a consumer focus group or tester. Thank you!
All of what you love in a large pouch with at least 8 servings. Now enjoy your oats in bunches.
View Details
Subscriptions
Subscribe and save 15% on every order. No strings attached, cancel anytime.
View Details