Toasted Black Sesame 0-Added-Sugar Oatmeal Cups
Nutty and full of warmth, my Toasted Black Sesame Oatmeal is satisfyingly nourishing, with protein and healthy fats to support smooth energy all day. Based on my mother's recipe, it's the comfort of a home-cooked meal in a two-minute bowl. I hope you love it just as much as I do! 
Read more...
All of our oatmeal flavor start with a base of organic gluten-free oats, flax seeds, and hemp seeds and then we added functional ingredients such as black sesame seeds, chia seeds, walnuts, and almonds to add additional flavor and functional benefits.
USDA organic certified. Tested and confirmed gluten free in our quality control laboratory. Made with ingredients rich in minerals and vitamins.
8g complete protein
5g fiber
0g added sugar
Ingredients: Gluten-free oats*, ground black sesame seeds*, erythritol*, black soybean powder*, almond flour*, hemp seeds*, flaxseed*, chopped walnuts, chia seeds*, stevia leaf extract*. *Organic

Contains: Soy, Almond, and Walnut.

Tested and confirmed Gluten Free in our quality control laboratory.

This cup is made with 35% post-consumer recycled fiber.

10% of all profits are donated to charities.

We are a minority, woman-owned business.

Made in USA
1. Remove lid and Add 1/3 cup of water
2. Microwave for 90 seconds.
3. Re-place lid and let stand for 1-2 minutes before eating.
Frequently Asked Questions
Customer Reviews
Write a Review
Ask a Question
07/27/2023
Idaliya G.

United States
Don't remove these amazing breakfast cups!
I love these breakfast cups and bought a bunch of matcha and this flavor while it's still here. I'm very sad and disappointed about the changing product line because I buy these cups for the main two reasons: no sugar (stevia instead) and convenience of a to-go cup, I take one with me when I leave home in the morning and while working outside in coffeeshops, just ask for hot water and I have an amazing tasty no-sugar meal. Now, you're not selling cups anymore - and pouches aren't useful, I won't take them to go, and the main driver for your brand for me was the fact that there was no sugar and you're planning to add it. It's extremely disappointing! One of the best nutritious lower-calorie options will disappear
07/02/2023
Eden S.

United States
Great black sesame flavor!
This has a really nice sesame flavor. I added some bananas to make a really yummy breakfast. However, it's super difficult to see where the fill line is. I ended up adding too much water and had to add in some plain oats that I had.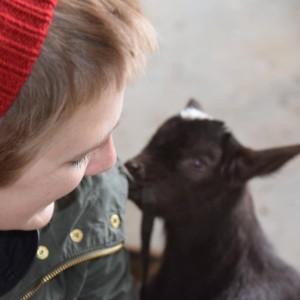 BV
04/14/2023
Brittany V.

United States
My new favorite breakfast
I for one am super hyped by the recipe update. The flavors of these unique oatmeals can really shine. Not too sweet, either, which is excellent. I can't wait to get more and try new flavors!
YES
It was amazing the best oatmeal I've ever had 1000 out of 10 would recommend
03/01/2023
Barndi K.

United States
Easy & delicious
My favorite flavor and so easy to make in the microwave!
All of what you love in a large pouch with at least 8 servings. Now enjoy your oats in bunches.
View Details
Subscriptions
Subscribe and save 15% on every order. No strings attached, cancel anytime.
View Details